Our Staff
We show our staff's commitment to you by providing support, compassion, information, and direction as needed to all members of our community, their families, and friends who are dealing with loss and grief.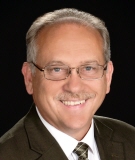 Steve Schnider
CFSP & Funeral Director
Steve began his career in funeral service in 1977 in Boise, Idaho. He obtained his Mortuary Science degree from Mt. Hood Community College in Oregon. Steve worked at and managed several different funeral homes including O'Connor Funeral Home and Chapel of Chimes in Great Falls during the 80's and 90's. He left Great Falls to work for Fulkerson Funeral Home in Williston, N.D. prior to starting Schnider Funeral Home in 2001. He holds his Morticians License in Montana, North Dakota and Idaho.
With a passion for his Plymouth and Dodge muscle cars, Steve spends much of his spare time in the shop working on his latest project. He enjoys playing co-ed volleyball with his wife, Carla, and although his athletic talents do not always show in golf, he likes to get his wife out on the greens. An active member of the community, Steve is part of the local Rotary Club and Knights of Columbus. He is thrilled to have all three of his children and three grandchildren reside here in Great Falls.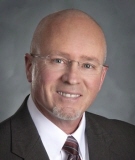 Todd Carmichael
Funeral Director
A retired U.S. Army Reservist of 26 years, Todd received an Economics degree from Kearney State College before completing his Mortuary Science degree at Kansas City Kansas Community College in 1991. After working as a funeral director in multiple locations, Todd and his wife Michelle and their two sons settled in Great Falls in 1997 where he has been serving the community ever since.
Nebraska native, Todd is a loyal Huskers fan who proudly displays the school's "N" on his truck, screen saver and coffee mug. In his spare time he enjoys riding his motorcycle and making Adirondack furniture. He has been a member of the Great Falls Lions Club since 2000 and is happy to organize their Family Fun Fest each year.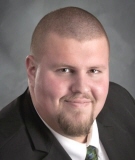 Sam Naas
Funeral Director
Coming from Pennsylvania, Sam nearly crossed the entire U.S. to join the O'Connor Funeral Home staff. After receiving his BA from Thiel College in Greenville, PA, Sam completed his associate's technical degree from the Pittsburgh Institute of Mortuary Sciences in 2013. He served his internship at Schellhaas Funeral Home and is now excited about becoming active in Great Falls.

Growing up in Springboro, Pennsylvania, Sam heard stories of his dad's hunting trips in Montana. He decided the Big Sky country was calling his name. Sam is an avid outdoorsman. Fishing, hunting with his bird dog, Oliver, and playing horseshoes are just a few of his outdoor pastimes. When it's not so nice outside, Sam also enjoys watching football, bull riding, documentaries and movies.